Inventions (Patents issued)
Optimizing Infant Feeding: Self-Paced™ Feeding System and Smart Bottle Technology
Self-Paced™ Feeding System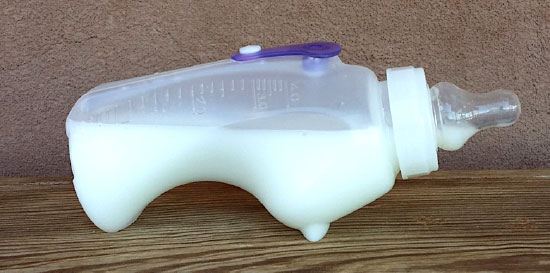 Self-Paced Advantages
1. The Self-Paced claims to optimize bottle-feeding in:
letting milk flow only when baby is sucking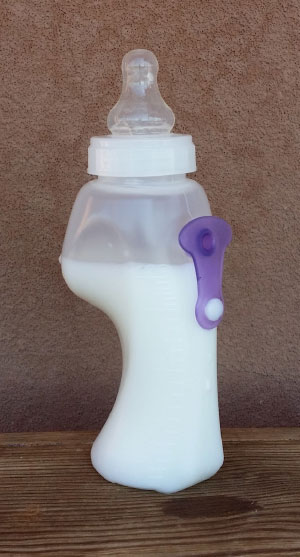 allowing baby to feed at her own pace; therefore, if needed:

to rest
to slow down or accelerate milk flow based on the level of maturation of his oral feeding skills, wakefulness, and/or hunger
to develop good feeding skills as she is not rushed to finish a feeding

increasing baby's sucking efficiency thereby allowing him:

to conserve energy
to minimize fatigue
to promote growth

increasing positive experience in oral feeding
decreasing potential short- and long-term feeding aversion
decreasing maternal concern/stress over baby's feeding performance
benefiting mother-infant interaction and nurturing
These benefits apply to term and preterm infants equally as they are based on the oral feeding skills of individual babies.
These claims are based on Chantal Lau's 25-year research on the development of infant oral feeding skills.
2. Contrary to existing special baby bottles available on the market, the Self-Paced, through its direct benefits to infants, may, but does not, claim:
to reduce colic
to reduce air bubbles
to reduce ear infection
to reduce spit-up, burping, and gas
to prevent nipple collapse
to promote natural latch-on suckling
to mimic mother's breast
to mimic breastfeeding
to reduce nipple confusion
To my knowledge, there are no evidence-based data published in scientific journals supporting the above claims.
Smart Bottle Technology: The Oral Motor Kinetic (OMK) Monitoring SystemTM
The OMK system, via a proprietary nipple-sensor platform, can provide a unique means for directly monitoring specific components of infant nutritive and non-nutritive sucking skills, thereby offering in real-time a direct measure of their state of maturation.